Welcome To Falling Star Ranch
Falling Star Ranch is located Northwest of Brady, Texas, in the Edwards Plateau Region of Northern McCulloch County on FM 504 in between Pear Valley and Salt Gap.
Our 320-acre high fenced ranch is under the Texas Parks and Wildlife MLD 3 program. The ranch offers different terrains and a beautiful view of the Brady Mountains in the background. While our main focus is whitetail deer, you will also get a chance to see Red Stag as well.
We supplemental feed year around with free choice protein and have cultivated fields consisting of iron and clay pleas in the spring/summer and wheat in the fall. We carefully manage our whitetails to maximize antler growth potentials.
Our whitetail deer rifle season typically begins around the first weekend in October. Exotics (Red Stag) can be harvested year around when they are available.
All of our whitetail deer hunts and exotic deer hunts are guided one on one. You will be hunting in fully enclosed, comfortable, weatherproof hunting blinds, ranging in size from 4 x 6 and up.
All of our hunts are rifle hunts only. Shots typically average approximately 100 to 130 yards. We help you retrieve and field dress your game in our large and clean, cleaning station. We have a walk in cooler where we hang your trophy and where you can also put your ice chests in.
You will need a valid Texas hunting license. Hunters should also pay close attention to the requirements for Hunter Education and if it is applicable to you. Please also visit our Policies page on this website.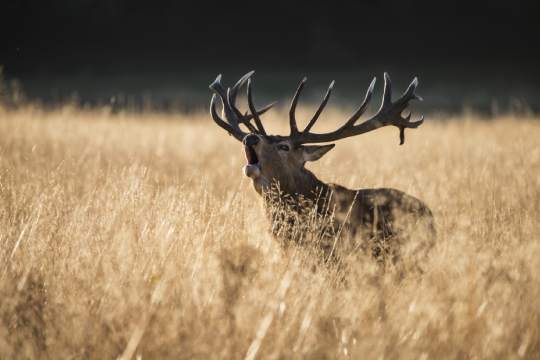 We Are Now Booking For 2024 – 2025 Season
We welcome safe and respectful hunters (as well as youths, when accompanied by an adult) to come hunt with us. We will do everything within our control to make your hunting experience at Falling Star Ranch one that you will remember for a lifetime.